Crystal Ploszay, CEO and Lead Artisan of Unmistakable Concrete Studios, INC., is making a living as an Artist with two thriving Concrete Surfacing Companies.
Featured in Inc. Online Entrepreneur Magazine and winner of the 7th Business Acceleration Summit Pitch Tank, and the 2018 Industry Appreciation Architectural Recognition Award, She is the perfect example between tenacity and empowerment. She is a member of the International Decorative Artisans League, as well as Vice President of the National Apprenticeships in the Trades Foundation, and a Member of the Shirwin Williams Advisory Board.
Starting at the age of 9, she was apprenticed to Captain Vining Sherman- a World Traveled Prestigious Artist; and over the course of the next 10 years she was intensively trained how to see and perceive reality differently than most people. This is a perspective that set her on a journey of working as an Artist in a practical and sustainable way in a world where such a career is not a clear, linear path. She's now using her experience on her journey to spearhead a mission to empower other Artists to live the way they were meant to be and make a living with their innate skills in a sustainable and practical way.
 As an expert in the Concrete coatings industry- Crystal works with over 200 different products, has installed hundreds of thousands of dollars worth of materials, and has been involved in over 500 unique installation projects over the last 10 years.
She consistently creates stunning, functional works of art and has gained international recognition, quickly rising as a thought leader in the concrete and surface coatings industry by redefining the possibilities of resurfacing materials and developing countless new techniques.
As a graduate of CEO Space International, Forbes #1 'must attend' Business Conference in the world, Crystal is not only rocking the concrete industry, but is committed to changing the paradigm of the starving artist by uniting the Concrete Industry with the Arts world. When she's not on site creating stunning original projects, she's building bridges for artists to cross into the world of the sustainable, lucrative, fulfilling work of working in this specialty field.
 From Roller Derby to Advanced Diving to Traditional Archery, Crystal brings the Work Hard/Play Hard mentality to everything she does. She walks the talk as she brings all her experiences to the table in her unique delivery of ingenuity and skill, crafting state of the art surfacing materials into stunning, original pieces of functional art; providing a way for big personalities to express their fierce passions across the nation in a world …where your space defines you.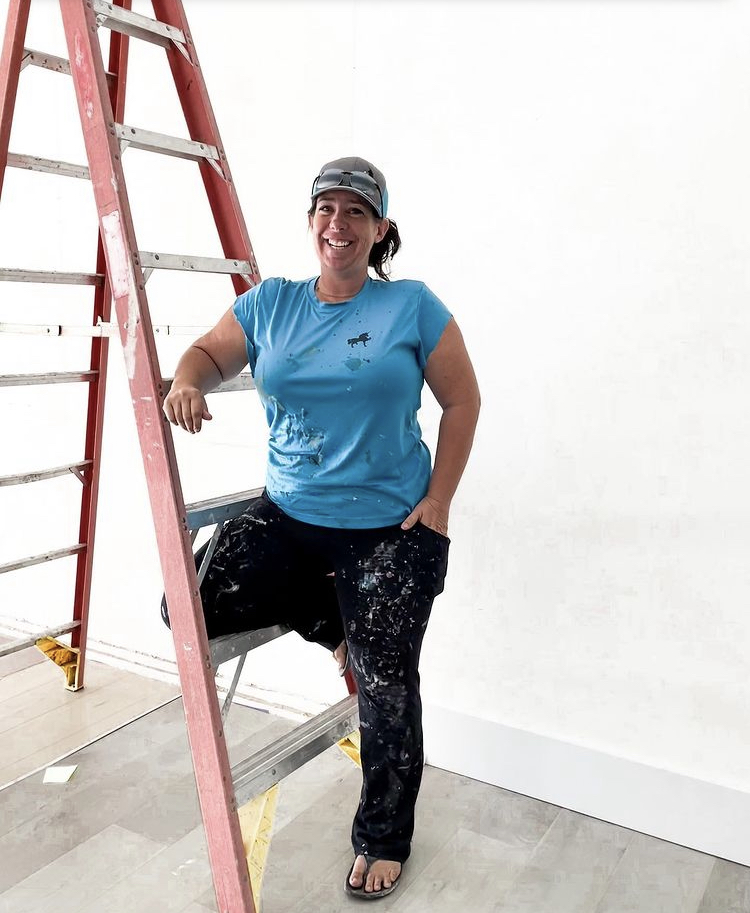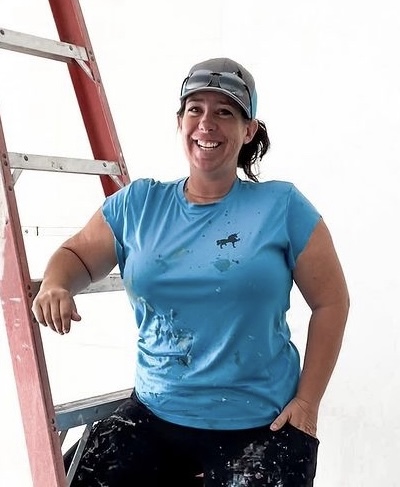 Crystal
CEO & Lead Artisan
Crystal handles the designing and installation, technical advice and questions, training classes and idea generation.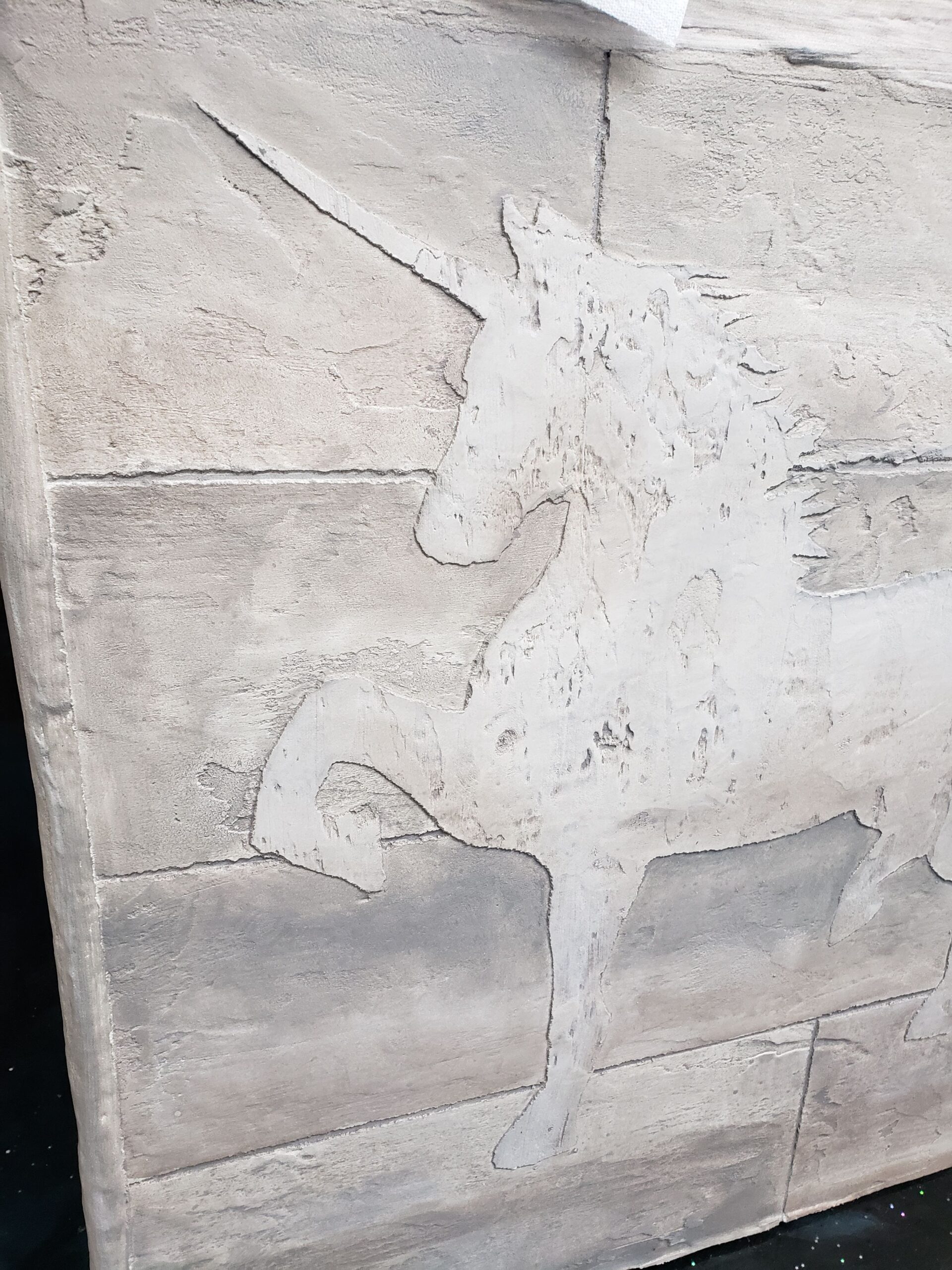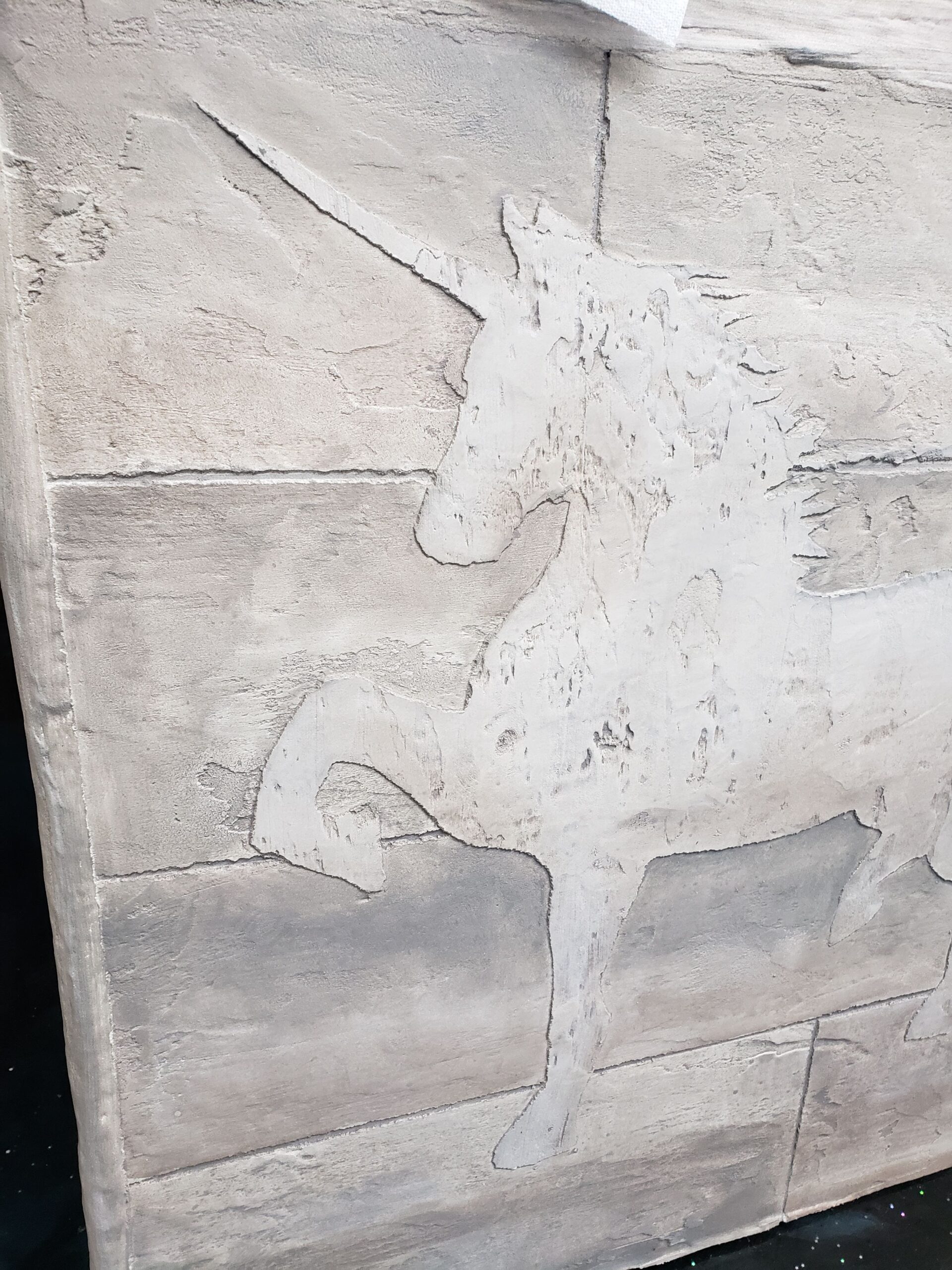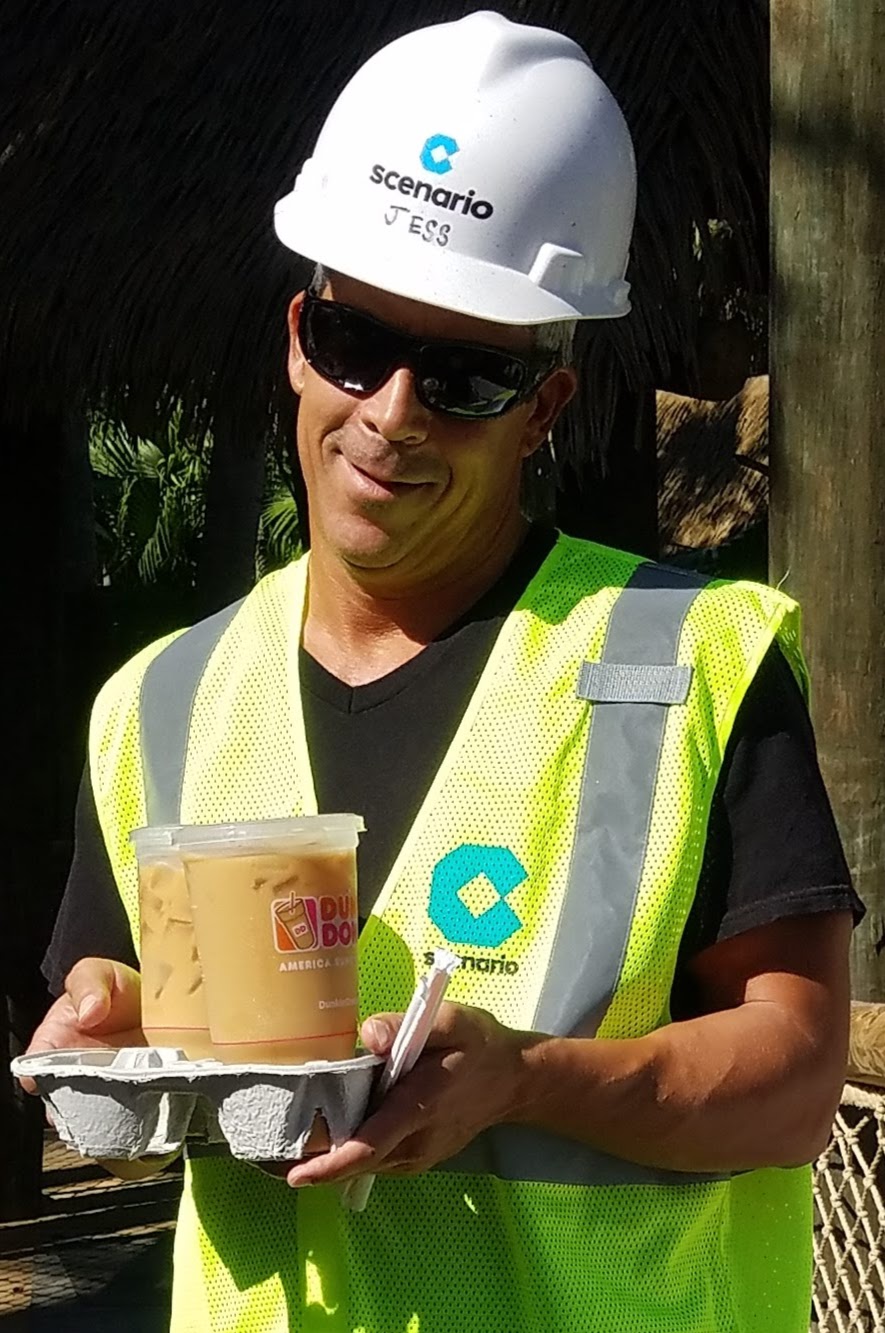 Glenn
Management of Lightbulb Moments
Glenn handles schedules, quotes and communications. He keeps Crystal organized and on track.
TESTIMONIALS
We go above and beyond on every project. You will love us as much as we love you!
"Your work embraces an artistic approach with using epoxy coatings to create custom designs. The use of creating realistic pieces without the use of decals or traditional stickers is unique by itself.
I would introduce your work to a friend as one of a kind designer and applicator who uses a skill set beyond the industry standard."
Anthony Wolanin
Epoxy Coating Specialist at Norkan, Inc.

Crystal's flooring designs are second to none and WILL have clients talking about your business."
Keith Leon
Multi Best Selling Author and Book Publisher

"I think these floors are an extraordinary business investment that keep on paying over and over. If you have to do flooring, why not do flooring that is a perpetual referral and marketing opportunity?"
Dr. David Gruder
 PhD, DCEP- Executive Director of Integrity Revolution, LLC

Crystal, Thank you for such a great job on my epoxy garage floor repair! The colors fit perfectly with our house, and your work was prompt, efficient and professional! I was especially pleased that there was so little cleanup afterwards, too!
Linda Zynda
Orchid, Fl

Great work! Innovative and highly artistic. I had a messed up tiled bathroom floor with cracked tiles and filthy grout joints. The tile was no longer available to replace the broken tiles. Crystal came to the rescue and turned a mess into something that everyone that came to my house and saw it talked about forever. Easy to clean! No more grout!! Don't hesitate on doing this for your remodel or new home.
Jim Weller
Kaleidoscope Consignments, LLC

ou want amazing results, you need amazing people. I have known Crystal as an artist and visionary leader and business peer for a while, and she is unparalleled in her craft. The average home that my work goes into, is around the $10 million dollar mark, and her residential work greatly exceeds what I see in these high end homes. Truly a one of a kind talent, passing it on to other gifted craftsmen. Why even call anyone else, when you can get the best at a great value?
The artistic talent here is completely off the charts! Never seen a Unicorn Epoxy floor I didn't like.
No floor is ever the same?
Unicorn epoxy has some of the best talent when it comes to creating a floor like no other. I have a floor done for me over tile that amazed me and everyone who saw it. You won't be disappointed.
Weller James
Private Homeowner, FL

Always a WOW
Every floor I've seen has really blown me away. Top notch talent here, every time. I recommend Unicorn every time.
Robyn Lee,
Private Homeowner, Fl

YAS Crystal!
I want you to be known because holy hell your work is MAGIC!
Megan

I love the beach sand look that Crystal from Unicorn Epoxy did for our front door area! She even added sharks teeth that the kids had from the beach into the flooring. The beach sand look was exactly what we were going for. I highly recommend Unicorn Epoxy!
Jeannie,
Vero Beach, Fl

I am so happy with the rocks you painted that surround our pool. They had lost their coloring over time probably due to sun exposure. They look brand new now. Thanks so much!
Linda Davis,
Florida

To schedule Crystal for a speaking or guest opportunity