Lobby and Logos
Imagine having the opportunity to tailor your client's emotional response the moment they walk through your door…what emotion would you choose to represent your business? Do you want your clients to feel relaxed or excited? Are you full of fun, or serious business?
Our Artisans have what it takes and will work with you and your team personally to create an intense visual impact on your clients, resulting in endless advertising and referral potential. Why be the same as everyone else when you have the chance to be a Unicorn?
Boardwalk Collection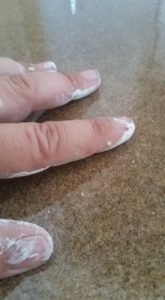 We have developed this unique collection to offer specifically for designers- that gives them the opportunity to build their very own island oasis for their clients. This Boardwalk Collection consists of six unique beaches from around the world and features a water, sand, and wood look from each carefully selected destination.
Designers have the option to build their own beach for their clients from anywhere in the world as our Artisans work closely with them to render their visions in beautiful flooring, walls or carvings.
Celestial Series
Imagine walking across a galaxy, the stars twinkling as you glide past…nebulae glowing iridescently, an otherworldly experience tailored to your unique space. We always use state of the art coating materials, and this one not only makes a stunning, instant impact…it glows in the dark too. Perfect for a kid's room, doctor's office, science museum, or garage!